Front Office Management Services
Scheduling, Timely Data Entry & Accurately Determining Patients' Insurance
Faster turnaround & Increase cash flow
Software flexible & Accurate submission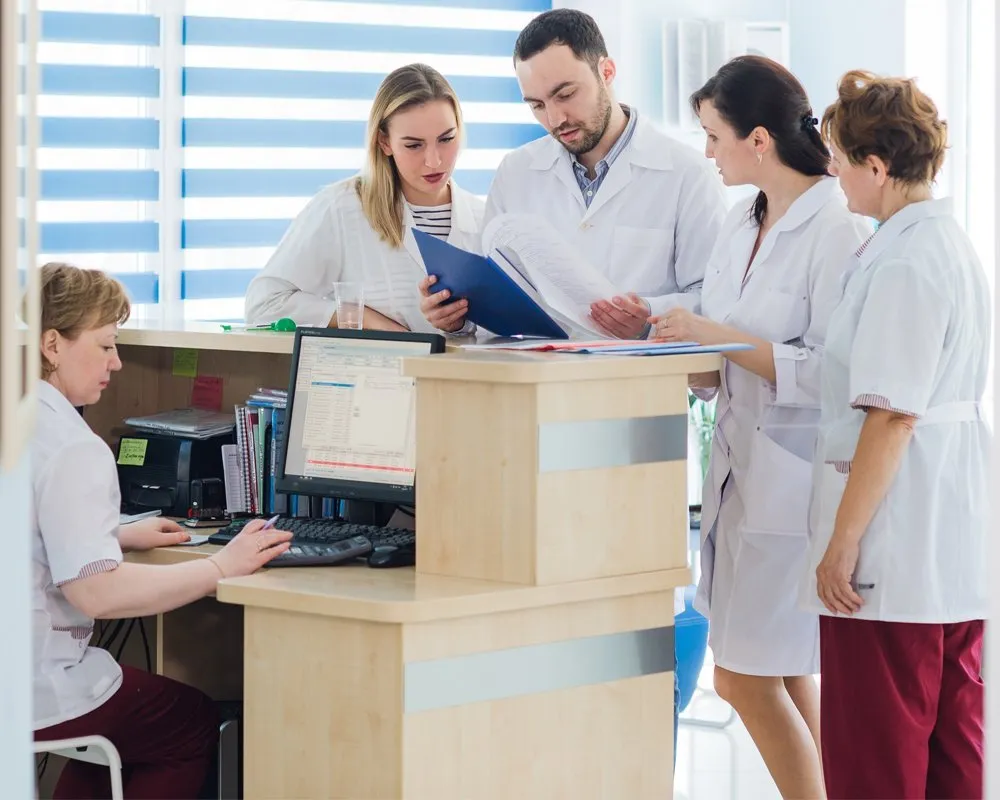 Robust Front Office Management
ReviseOn Billing's Front Office Management team is highly experienced in various vital Front Office Management operations such as patient scheduling, timely data entry and accurately determining patients' insurance eligibility which decreases claim denial rate and significantly increases practice revenue.
Our robust Front Office Management services include:
Scheduling Patients
Entering Demographic Information
Insurance Verification
Answering Voicemails and Phone Calls
Manage Daily Tasks 
Managing Referrals and Authorizations
Posting Patient Payments
Appointment Reminder and Recalls
Preparing Monthly Reports
Maintaining PHI and Compliance with HIPAA Laws
Frequently Asked Questions
Our highly experienced front office management handles the task of appointment scheduling, insurance coverage, and eligibility verification. The availability of accurate and complete patient information helps make the medical billing process successful.
Yes, our staff members are available 24/7 to assist you with any queries related to revenue management or front office operations.
You can trust us as we are a team of innovators in hospital front office management. We implement proven strategies that are capable of enhancing your revenue cycle and making your organization more profitable.
Efficient front office staff can make the customer experience pleasant and reduce wait time, enhancing your customer retention rate and making new referrals.
• Proper interaction with patients.
• Providing them with a professional environment for conversation.
• Collecting detailed information from patients during their registration.
• Guiding patients properly.
• Providing them with robust solutions for their queries.
It depends upon your demanded services and packages you decide with our team.